Exceptional Continuing Care on Campus
If you're searching for high-quality care for seniors in Gettysburg, PA, turn to the community that has a spirit of service and a legacy of trust. SpiriTrust Lutheran® has been setting the standard for retirement living and senior health care in South Central PA since 1957. As a Life Plan Community, The Village at Gettysburg offers a full continuum of care for seniors to support their needs today and also address any care needs in the future. We understanding that everyone has unique life situations, personal preferences and needs. As such, The Village at Gettysburg offers several levels of care to help residents live as independently as possible. Explore our care levels to find the right fit for yourself or a family member.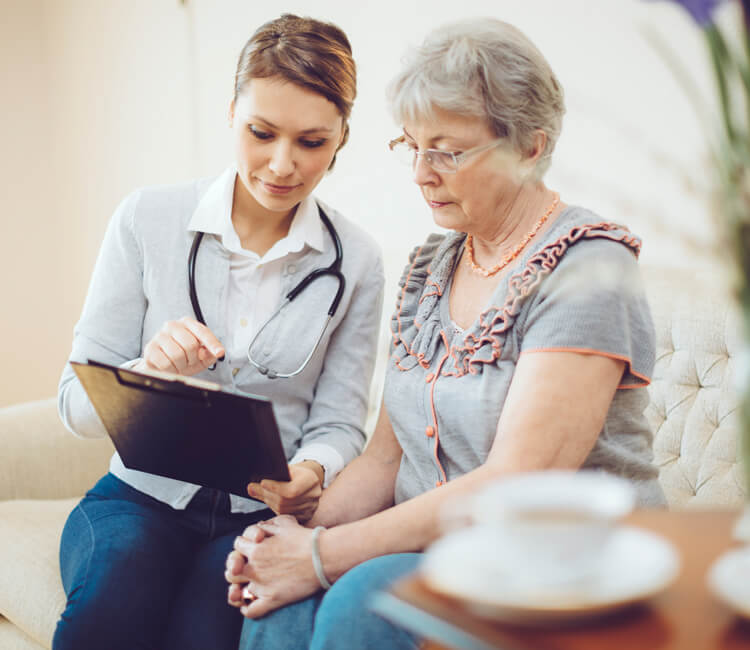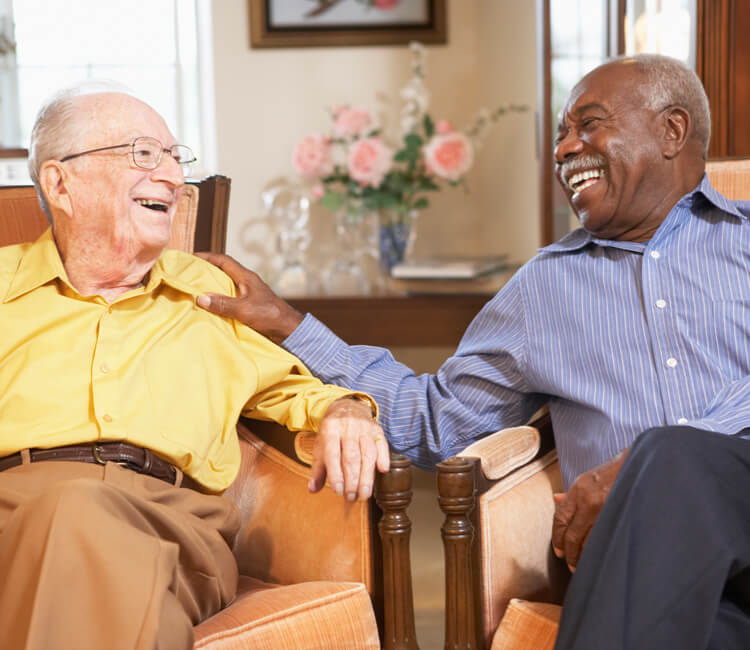 Fostering Independence through Personal Care
The Village at Gettysburg's personal care residence provides an intimate setting for residents to enjoy their independence with the reassurances that experienced caregivers are nearby, around the clock, to offer support with daily life activities.
Delivering Specialized Skilled Care
The Skilled Care Center at The Village at Gettysburg brings together short-term rehabilitation, skilled care and specialty medical services to meet the needs of older adults. Our experienced and compassionate team understands the challenges related to declining health or unexpected medical problems. We can admit residents any day and time of the week, and are dually certified for Medicare and Medicaid.
Comprehensive Short-Term Rehabilitation to Get You Back to Life
Short-Term Rehabilitation at The Village at Gettysburg combines high-quality care and clinical expertise with physical, speech/language and occupational therapies to help individuals maximize their abilities and enhance their quality of life.
SpiriTransition® Coordinated Care After Hospital Discharge
After a hospital stay for surgery, illness or an injury, SpiriTransition® delivers unprecedented coordinated care … from hospital discharge to The Village at Gettysburg's Skilled Care Center through to your return home with SpiriTrust Lutheran's Home Care services. As a single-point of coordination, we can help you better navigate the system and make a smooth transition every step of the way, receiving what you need so you can return home safely, confidently, independently and back to everyday activities.
Not sure what level of care is the best fit for a family member or loved one? We're here to help.