A Rich Past. A Vibrant Present. A Secure Future.
The Village at Gettysburg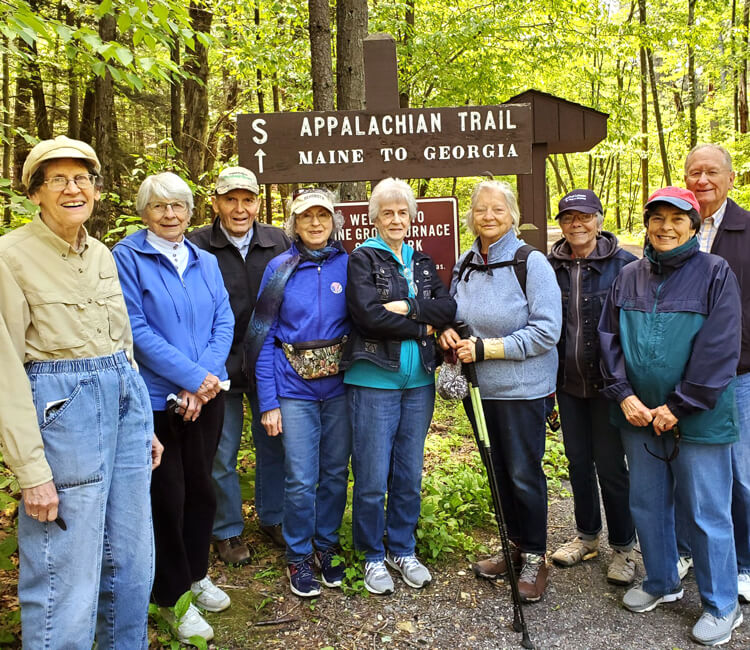 Embrace the Spirit of Living & Create Your Own History Here
Welcome to SpiriTrust Lutheran® The Village at Gettysburg, the only retirement community in the heart of Gettysburg, PA, and one of only a few in the U.S. that borders a section of national military park. From this beautiful and idyllic 21-acre setting, you can embrace the spirit of living, as life here is as rich in experiences as it is in history. The country locale amid orchard covered hillsides and serene farm fields is just minutes to major highways and the attractions of Harrisburg, Lancaster, Baltimore, Washington, D.C., and beyond. As a Life Plan Community, you'll also discover residences, amenities and services that meet you where you are today, as well as care and services for tomorrow. We invite you to come visit and see how easily you can create your own history here!
Explore a Neighborhood That's Sized Just Right in Historic Gettysburg
Not too big. Not too small. That's how we would describe The Village at Gettysburg's residential living neighborhood. Affordable maintenance-free living here is enhanced by an attractive range of homes from cottages to apartments and the widest array of floor plans, each with their own charm. Mature tree-lined streets complement the look and feel of a small, intimate traditional neighborhood. Some residences even have a view of the cannons in Gettysburg National Military Park! Check out the campus map to get a bird's-eye view of the community!
Your Life. Your Plan. Your Community.
All SpiriTrust Lutheran Life Plan Communities empower residents to live an active, independent lifestyle. At The Village at Gettysburg, you'll discover a lifestyle filled with flexibility and choice, continued growth opportunities with Spirit360®, a variety of sought-after amenities and services, and no maintenance. You'll also secure a plan for any future care needs. Come discover a place where
"planning" and "living" merge and allow for living life to the fullest!
Services and Health Care for Today … and Tomorrow
SpiriTrust Lutheran prides itself on providing services and care that meet you where you are today and for tomorrow as well. At The Village at Gettysburg, you can enjoy the independent lifestyle you desire now with the security of knowing that a full continuum of care is available if ever needed, from Residential Living and Personal Care to Skilled Care and Short-Term Rehabilitation. Home Care services also are available to support you in living in your Village at Gettysburg residence for as long as you are able, as you age. Start exploring to make a plan for the future or receive the level of care that's right for you right now.
It's easier to make the best decision for yourself and your future when you have the right information.
Get helpful answers by reading our blog, attending an upcoming event, or browsing our resources.
Have a question? Want to schedule a tour? Need current entrance fee rates or
health care rate sheets? Whatever you're seeking, we'd love to hear from you.